"Rivercide"
Live documentary about river pollution presented by George Monbiot – Youtube – https://rivercide.tv/
"Pie Net Zero"
Documentary on climate change presented by Tom Walker as Jonathan Pie – Youtube – https://pienetzero.com/
"CountryFile"
Lifestyle programme – BBC
"World's Fattest Man: 10 Years On"
Documentary programme – ITV
"This Morning"
Lifestyle programme – ITV1
"Loose Women"
Lifestyle programme – ITV1
"CountryFile Diaries"
Lifestyle programme – BBC
"The One Show"
Current Affairs Magazine programme – BBC
"The Muckers"
Children's programme – CBBC
"Gardeners World"
Factual programme – BBC
"Grand Designs"
Lifestyle programme – Channel 4
"Save Our Boozer"
Documentary following a local community trying to re-open and run a their local pub – UKTV Blighty
"Don't Die Young"
Factual programme presented by Dr. Alice Roberts – BBC
"Escape to the Country"
Lifestyle programme – BBC
"Build a New Life in the Country"
Life style programme – Channel 5
"What Not to Wear"
Lifestyle programme – BBC
"Peoples Cookbook"
Lifestyle programme presented by Antony Worrall Thompson & Paul Rankin – UKTV Food – Series 1  and 2
"Local Food Heroes"
Lifestyle programme presented by Gary Rhodes – UKTV Food
"Home Front"
Lifestyle programme – BBC
"Tomorrows World Sports Special"
Documentary about the science of sport – BBC
"Tomorrows World Live Lab"
Science Programme – BBC
"Best Inventions"
Video inserts for the live programme – BBC
"Family Forensics"
Lifestyle programme presented by Jayne Middlemiss – Living TV
"Life Begins"
Lifestyle programme presented by Gaby Roslin – Channel 4
"Rush"
Extreme sports/music programme – Carlton
"Strangebrew"
Short film shot on HD
"Will the Real Basil Fawlty Please Stand Up"
Documentary – Carlton
"Streakers 2"
Documentary about streakers – ITV Network
"Pulling Power"
Motoring magazine programme – ITV Network
"Plastic Surgery"
Recycling Commercial presented by Rik Mayall.
"Healthspan Postman"
Cod Liver Oil Capsules commercial shot on 35mm.
"Compost"
Recycling commercial presented by Keith Floyd.
"Cans"
Recycling commercial – shot on 16mm.
Working as both FOH and Monitor Engineer.
T C Productions Ltd, Bristol
FOH on "That'll Be The Day"
Sept 2010 – Sept 2012
APR Audio, Wellington
Including 7 month tour FOH on "Oh! What a Night" starring Kid Creole
2008 – 2012
Major Tom Ltd, Salisbury
2000 – 2012
MIDAS Sound and Lighting, Salisbury
Including some live television and radio shows.
1997 – 2000
The Mean Fiddler Organisation, London
1996 – 1997
Right Track Studios

Herefordshire

Week End Basic Sound Mixing Course

1990

Live Audio Engineering

London

Intensive certificate course in Live Sound mixing

1996

Live Audio Engineering

London

Advanced Live Sound mixing diploma

1996
Sound Devices 633 Multi-track Mixer Timecode Recorder
Neuman RSM-191 Stereo Gun Mic
Sennhieser MKH416 Gun Mic
2 x Audio Ltd 2040 Radio Mics
Dual Wisycom MPR52 receiver with 2 x MTP40S receivers (For use as camera link or extra radio mics)
Sanken COS-11 Laveiier Mics
4 x Tentacle Timecode SYNC-E MKII Timecode Generator Boxes
Sennhieser HD-25 Headphones
Full Rycote Cyclone Suspensions with Windjammers
Ambient Boom Poles
Many cables etc.
Need something else? Please contact me with your requirements.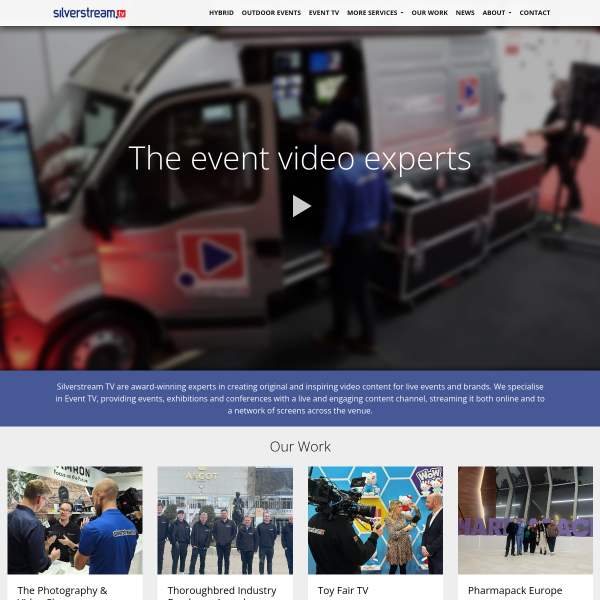 Some Sound and TV Related Links
Other Links of Interest within the industry
Make-up and cosmetics history